Free Resources- NBA Referee
Learn
step-by-step
what it takes to
become a High Level
Division I or NBA referee.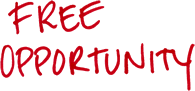 Learn What It Takes To Get Noticed, Get Hired, and Get More and Better Games…Year After Year.
So, take a minute right now to sign up for the Free officiating course. It's fast, easy…and will be in your Inbox within minutes of signing up. Plus, we are avid about protecting your e-mail privacy…you can unsubscribe at any time and we won't share your e-mail with anyone…period!
You Can Enroll in The Box at the Top of This Page..
Here are a few things you will discover in your Free Course:

Learn a step-by-step approach toward becoming a top level NBA referee. Every successful referee follows a pattern of success. Find out just what that pattern is…and how you can use it to your advantage.

Find out how to get to your goals faster and with less effort. My motto here is "Work smarter…not harder"

Discover a useful checklist for locating a quality camp. This is huge…and I do not want to see you wasting your money this summer. In this course, you'll find out what to look for in a camp near you.

Learn the real secret to getting noticed as a NBA referee. Actually, once you learn how to do this, you'll realize it wasn't a huge secret after all.

Plus…you'll get some Free MP3s…a Free Special Report…and some other great stuff along the way!
You will be hearing from us very soon!