Home- Pro Basketball Referee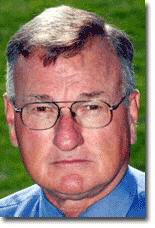 Ed T. Rush, the former NBA Director of Officials, current PAC-12 Coordinator, veteran of 33 NBA Finals Games, has offered to personally "mentor" a small group of officials on how to reach new levels in their officiating careers. If you qualify…you can be a member of that unique group. (NOTE – Ed T. Rush Sr.
donates 100%
of his royalties from this project to
Blow the Whistle on Cancer
)
Finally, learn step-by-step what it takes to become a high level Division I or
NBA pro basketball referee

.

The Court Club faculty includes NCAA coordinators at all levels, NBA Development League instructors, NBA veterans, and is led by former NBA director of officials Ed T. Rush Sr. and his son, former F-18 fighter pilot Ed Rush Jr.
Together, they have led and mentored thousands of officials, many of whom have gone from the high school levels into Division 1, the NBA D-League, and into tournament assignments at all levels (including the NCAA!).
The principles in the Court Club and Basketball Officiating Success System are based on real-world strategies that can help any official who chooses to implement them.
It's not hype, a gimmick, or a trick…it's a proven model for getting 4 years better for every one year you work. That is why we are proud of our many members working at the top levels. They got their years faster…and they credit the Court Club for their success.
There are 3 ways to get started now:
1. You can join our e-mail list for free at the top of this page.
2. You can try the monthly Court Club Program out for an initial $1 investment. No brainer. Here is where you can get that.
3. You can invest in the complete Basketball Officiating Success System. Here is the link for that.
Whatever path you choose, know this. This system works (we have already proven that), but it only works when our members work the system.
We get tons of emails about our member's success. And all the credit goes to them for choosing to invest in themselves…and for working the system.
Be Extraordinary!
Ed Rush Sr.
and
Ed Rush Jr.
PS – If you have any questions about how we can help you Get Noticed and Get More Games, just enter your e-mail in the box above and reply to the first e-mail you receive. A real person (and most likely one of the Division 1 guys on our staff) will get right back to you.